Visution MAPIO2
The fastest and the easiest way to map anything!
Visution Mapio is a powerful solution for creating projection shows. Unlimited slices will allow you to separate videos to cover any space. You can use multiple projectors to organize panoramic and 3D scenes.
MAPIO PRO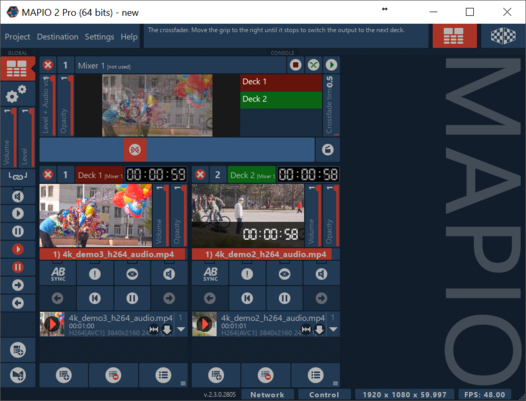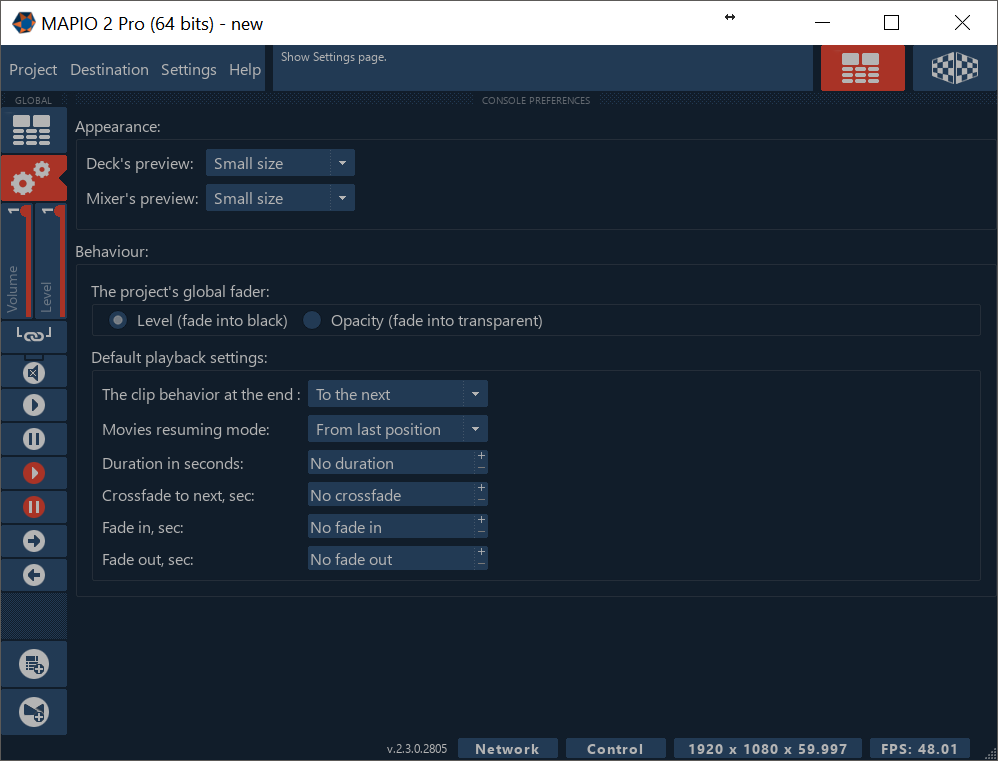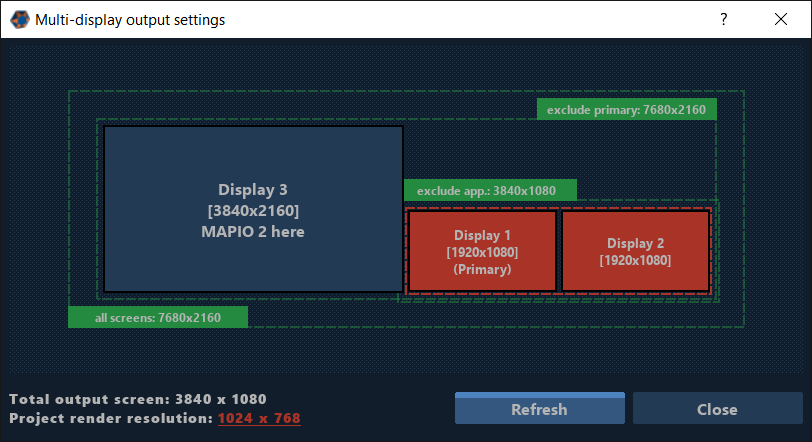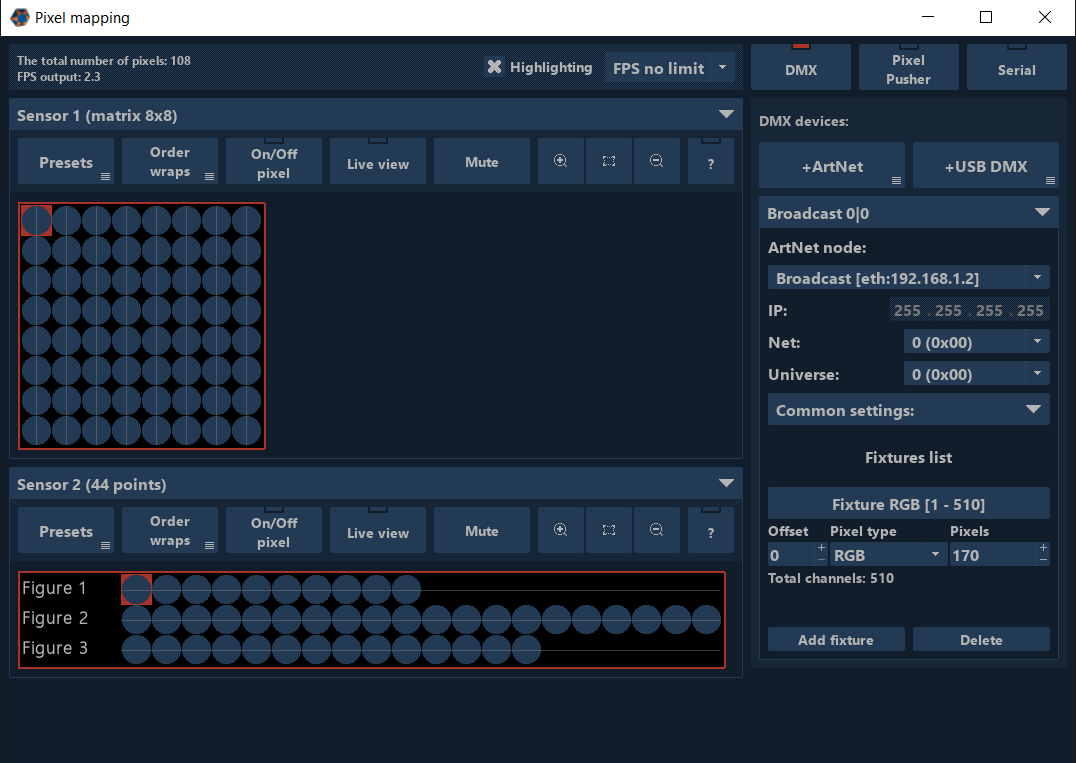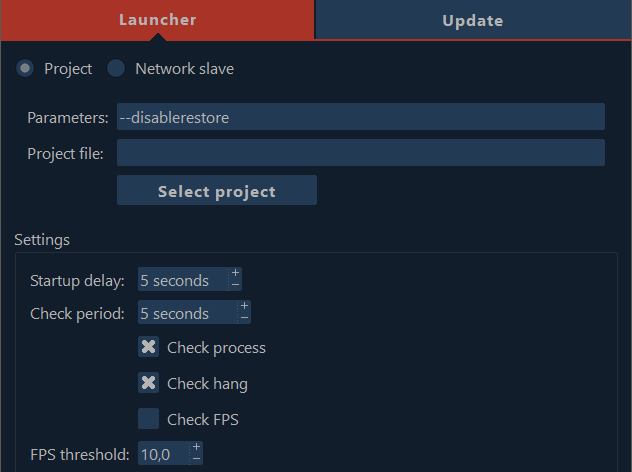 Console with two decks and a mixer

Downloads
Free download. Without registration, MAPIO runs in demo mode. Watermarks are the only limitation of the demo mode.
Requirements
Operating system:
Windows 7 (SP1 + DirectX) / 8.1 / 10 (32/64bit)
MacOS X 10.8.x – 10.12.x (MAPIO up to 2.2.9 version)
Hardware:
Graphics card supporting OpenGL version 3.1 and later. This is NVidia GeForce 4xx and better and a desktop ATI Radeon HD 4xxx, HD 5xxx and later, Mobility Radeon HD 43хх and later, Intel HD Graphics 3000 and later.
Make sure your GPU(integrated too) drivers are up to date!
For the FFGL plugin operation, the requirements are the same that for the FFGL host application.
To achieve interesting results, a powerful graphics card is needed. Recommended graphics cards are NVidia 4XX and better, as well as AMD cards with similar performance. For best results, we recommend using video cards with a memory bus width of at least 128 bits and video memory of 1024MB or more.
Check your card here Comparison of AMD graphics processing units or Comparison of Nvidia graphics processing units.
If you are uncertain about your video card or its performance, please try the demo version before buying.